Please find below, the 2013 XC NPS grades which have been assigned to riders who raced in the 2012 NPS season. Those who finished on a podium (1st to 3rd place)
at least twice in 5 races
have been promoted to a higher category, that
includes all Senior Men and Senior Women categories
.*
For those riders the upgrade for 2013 is compulsory.
List of riders upgraded for the 2013 season: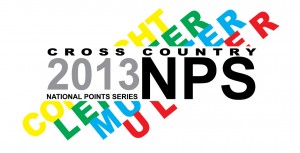 Senior 4 -> Senior 3:
Barry Meade,

Killarney CC
Brendan O'Mahoney,

Killarney CC
Darren O'Mahoney,

Killarney CC
Joe O'Leary,

Killarney CC
Senior 3 -> Senior 2:
Sean Prendiville,

Killarney CC
Glen Guildea,

IMBRC
Stephen Law,

Carn Wheelers
Darragh McCarther,

Omagh Wheelers CC
Peter Boaden,

Epic MTB/Expert Cycles



Senior 2 -> Senior 1:
Stuart Galloway,

Team WORC
Paddy Mackey,

Team WORC
Simon Curry,

Banbridge CC
Senior 3 Women -> Senior 2 Women:
Aine McKenna,

Epic MTB/Expert Cycles
Diane Wilson,

Dromara CC


Erica Grant,

Epic MTB/Expert Cycles



Senior 2 Women -> Senior 1 Women:
Caroline Murphy,

Epic MTB/Expert Cycles
Julie Rea,

Phoenix CC

The complete list of all riders that raced in the 2012 NPS and their new categories for 2013 can be found below:
2013 NPS Rider Categories
Several riders have upgraded themselves during the 2012 season and thus will continue in the category they upgraded to, or have been identified for upgrade.
Riders are welcome/encouraged to upgrade themselves to a higher category if they feel that they will have more of a challenge, it also means you will get better value out of your licence and entry fee by racing an additional lap!
Clubs are also requested to help riders decide their categories for 2013, and give riders on-the-border a little nudge up to the next category.
With regard to downgrading, a rider will need to specifically request to be downgraded by sending an email with the subject "2013 XC NPS category downgrade request" to

the XC Co-ordinator
You will need to include your full name, CI licence number, your 2012 category you competed in, and the 2013 category you are requesting to be downgraded to.
You will also need to include a paragraph justifying why you require downgrade.
Your request will be reviewed by the grading panel and you will be advised an answer well in advance of the first NPS.
All requests must be received
before 1st March 2013.
Any requests received after this date will not be processed.
Any questions/queries please drop an email to: the XC co-ordinator
Max Power
XC Co-ordinator
More...